ALPTEKIN AYDIN
BA (Hon)- Msc - GMBPsS -
Certified TMS Practitioner - QEEG Certificate & Advanced EEG Interpretation Certificate - Mora Bioresonance Therapy Practitioner &
SPECIALIST NEUROPSYCHOLOGIST
I am a Specialist psychologist & Certified TMS Practitioner who is interested in Neuromodulation Interventions. My academic and professional qualification include both undergraduate and postgraduate in psychology. (Institute of Psychiatry, Psychology & Neuroscience (IoPPN) King's College London.) I also undertake medico-legal work, I also hold The Cardiff University Bond Solon (CUBS) Expert Witness Civil Certificate.(2022) I am the member of following bodies, British Psychological Society (BPS), Member of The British Neuroscience Association (29905087), full member of British Association for Psychopharmacology & International Society of Substance Use Professionals (ISSUP). As a Certified Transcranial Magnetic Stimulation (TMS) practitioner, I have completed the International Clinical TMS Certification programme. This course is accredited by the European Accreditation Council for CME (EACCME). Since August 2018, I have been offering TMS treatment at private practise.

Treatment and therapy for individuals with special needs including; Autism, Asperger's syndrome, giftedness, Language and speech disorders, voice disorders, Chewing and swallowing disorders, Special learning difficulties (dyslexia-dysgraphia-dyscalculia), Attention deficit and hyperactivity, Developmental retardation, learning disorders, anxiety disorders, Treatment and therapy for individuals with special needs consists of 3 main parts;
1- Brain mapping with Qeeg (Q-Electroencephalography)
2- Treatment with rTMS & tDCS Headset
3- Individual therapy and family therapy sessions for individuals with special needs.
First Step, Quantitative Electroencephalogram (QEEG) Functional Brain Scanning A Quantitative Electroencephalogram (QEEG) is an FDA-approved, (Please click here for more details) Evidence-based diagnostic tool that compares with the database and measures the speed and processing efficiency of neuronal brain function and may be used to evaluate an individual's brainwaves (EEG) and determine to what extent the individual's brainwave patterns differ from neurotypical.
The Quantitative Electroencephalography (QEEG) and QEEG brain-mapping uses digital technology to study the brain's activities under different tasks and evaluates from a comprehensive perspective, to provide for improved treatment planning and outcome evaluation. The Federal Food and Drug Administration (FDA) has accepted the use of QEEG identified Biomarkers to assist in the diagnosis of Attention-Deficit/Hyperactivity Disorder and comorbid disorders. Several qEEG systems have been approved by the U.S. Food and Drug Administration (FDA) for the post-hoc analysis of EEGs and are classified as Class II devices. 88 In addition, a literature search on the MEDLINE database (1997 through 2008) using the terms quantitative EEG or qEEG retrieved 1545 articles.
Second Step
FDA & | NICE - National Institute for Health and Care Excellence approved rTMS treatment for Anxiety, attention and depression. rTMS is approved as a safe and effective treatment for depression and anxiety by NICE. In December 2015, The National Institute for Health and Care Excellence (NICE) issued guidance on rTMS treatment to the NHS in the UK. Also TMS therapy is a non-invasive FDA-approved and that is effective for treating depression, anxiety and OCD.(Please click here for more details)
Is rTMS safe for Children?
rTMS is also safe for children, but we are also getting consent from all families for this treatment. Please click here to see the details. Safety of Transcranial Magnetic Stimulation in Children: A Systematic Review of the Literature Data and best practice recommendations for transcranial magnetic stimulation (TMS) use in adults is largely available. While there is fewer data in paediatric populations and no published guidelines, its practice in children continues to grow. (Please click here for more details)
How the treatment works?
We are using A Quantitative Electroencephalogram (QEEG) functional brain scanning before we start the treatment, our Neuroscientists creates over 20 pages detailed brain mapping reports where she points out the most deviation parts of the brain. So according to qEEG results we are preparing individualised treatment protocols. We are also conducting a research to compare the pre and post qEEG results to prove the neurological differences to publish scientific articles. Qeeg also gives us a chance to analyse the brain and find out if any epileptic waves or signals in the brain. Our treatment program based on this fact, so if there is an epilepsy or epileptic waves we will treat the area with low frequency treatment so there is no chance to trigger any epilepsy.
What are we expecting from 30 sessions tms treatment?
Each individual with special needs is different. Our aim to improve quality of life for both parents & children. We will expect to see improvement on both motor and Cognitive functions such as, understanding, verbal expression, awareness, attention, Learning and Motor skills. Our treatments start from age 4 onwards and Most of these children's have high anxiety, OCD and depression since most of them are very young to use any prescribe medication, non-invasive and approved TMS protocols probably the most effective way to helping them to overcome these issues. During the treatment, you may see temporarily behavioural changes but this will get better after the first month of the treatment.
For MORE information, please Contact Us
I am also writing reports and giving opinion to the courts as Expert Witness. As a Certified Mora Bioresonance Therapy Practitioner who can apply successful application in smoking cessation as well as substance misuse like Cannabis or cocaine addiction treatment and Alcohol addiction treatment. My clinical work is diverse and covers assessment and therapy for children, adults and minority ethnic groups for a wide range of conditions. I have expertise in administering and interpreting a wide range of tests, including but not limited to IQ, Memory Personality, Suggestibility, Alcohol and Substance Addiction, Post-traumatic stress, Depression, Emotional Functioning, Risk and Psycho-pathology.
Cosmos Healthcare & Beauty Ltd,
We are also accepting therapy bookings for our Central London, Harley Street address. Please give us a call.
SPECIALIST NEUROPSYCHOLOGIST
QEEG BRAIN MAPPING & RTMS /TDCS TREATMENT
What is qEEG (Q- Electroencephalography )
Brain scanning and mapping At this stage, we determine the active and passive parts of the brain by taking the qEEG of the patient, at the beginning and at the end of the treatment, by mapping the brain. By recording brain waves between 5 minutes and 10 minutes with Qeeg. We do this over a simple, easy-to-wear bonnet. This recording will be converted into a 3D brain image and will show in which part of the neurons are active and in which parts nonactive. In addition, the waves we recorded can be compared with other recorded Electroencephalography (EEG) in the world. I would like to emphasize two different features of TMS treatment here. Although closed or inactive functions in the brain cause us problems in our lives, very active parts can cause different problems in the same way. Therefore, the reverse of the high-frequency unlocking process, which is included in the TMS treatment protocols, can also be applied with a low-frequency inhibitory protocol. Qeeg is to provide us with scientific and factual data showing which protocol we should apply in which part of the brain. Qeeg reports prepared by consultant neurologist and will be shared with the family.
rTMS treatment
After determining the active and passive regions of the brain, we aim to activate those regions by sending electromagnetic signals to the passive points with the TMS machine. In the application of TMS, a strong but short magnetic field is created from the outside and a therapeutic effect is created by changing the brain activity. Transcranial Magnetic Stimulation (TMS) is a non-invasive method that stimulates the neurons in the brain. used as a method. Weak electric currents induced in tissues by rapidly changing magnetic fields (electromagnetic induction) cause excitation. In this way, brain activity can be triggered or modulated without the need for surgery or external electrodes. Combining qEEG Brain mapping with rTMS allow us to create Individualised treatment protocols to treat Autism, Learning difficulties and all other psychiatric disorder. Recurrent Transcranial Magnetic Stimulation (tTMS) has been approved by FDA and NICE for Depression & Anxiety treatment as well as OCD treatment.
EXPERIENCE HISTORY
ADHD - ASD & LEARNING DIFFICULTIES
As a Clinical Psychology Assistant Practitioner (This title is valid only in Turkey) I worked 3 years on the project to diagnose Autism spectrum disorder, ADHD and Learning Disorders. Since all these three disorder have many similarities, it is not easy to diagnose and treat children. Over 50% of all children with ADHD also have a learning disorder. ADHD affects the ability to learn, In contrast, learning disorders are often quite specific such as reading, writing, or math. So, treating the symptoms of ADHD will not itself correct learning disorders. However, treating ADHD makes it possible to correct the learning disorder. Similarities between ASD and ADHD can lead to dual diagnoses in early childhood.

Autism spectrum disorder (ASD) is a disorder of childhood. It is characterized by deficits in social skills (social interactions and social communication) and repetitive behaviors, activities, or interests. Combined, these two problems can severely limit ordinary activities and interests. Intelligence is often impaired, and the ability to learn and utilize new information is markedly restricted. Behavioral symptoms may include hyperactivity, aggressiveness, impulsivity, a short attention span, and temper tantrums. With the multimodal treatment approach using both medication and behavior therapy to treat Children with ADHD, ASD and learning difficulties would be the best approach. Currently I have been offering TMS thetrapy for Autism spectrum disorder (ASD), Learning Difficulties and ADHD and getting very successful and positive outcomes.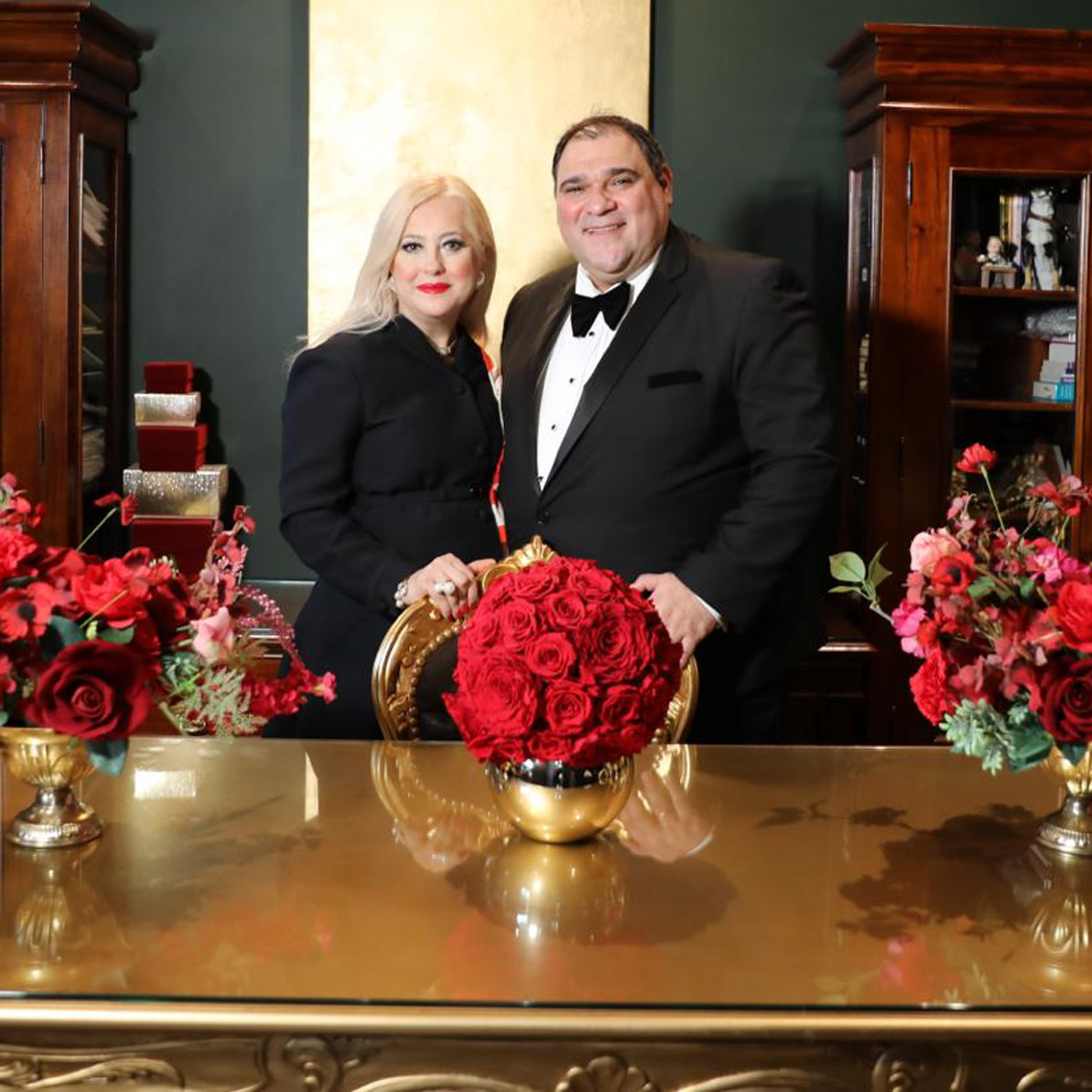 Weekly hours
Mon-Tue-Thurs-Friday
11.00-17.00
GROUND-BREAKING TREATMENT!
TRANSCRANIAL MAGNETIC STIMULATION (TMS)
As a Certified Transcranial Magnetic Stimulation (TMS) practitioner, I have completed the International Clinical TMS Certification programme. This course is accredited by the European Accreditation Council for CME (EACCME)
I am keen to encourage innovative, new rTMS treatments combining with Cognitive Behavioural Therapy (CBT) to offer the quickest solutions for mental health conditions without any medication side effects like antidepressants. Read More
ADDICTION SPECIALIST PSYCHOLOGIST
ALCOHOL & SUBSTANCE MISUSE
Over the past 3 years, I worked over 400 cannabis misuse cases alone and helped many of the clients during their treatment. There are many misconceptions about weed/cannabis use. They all believed what they have been using just a natural plant with even less harm than a cigarette. As a matter of fact, they try to purchase higher THC (Tetrahydrocannabinol) values and paying more to thinking that they are getting the best one. Well, in a way that is true they are getting the most harmful one by choosing the higher THC levels. Once you started to explain what THC does to their brain and their behaviour they started to see the picture.

I always tell the side effects or the problems before they started to share with me. This way they started to realise quicker how common these syndromes were and how much they effected. In most cases, they don't know why their motivation has gone and why they do not want to do anything, this could be waking up and going to school or even going out from their room. Secondly, they never realise why they stop having dreams. Since THC affecting their brain in a way that they skip the ram sleep and go directly deep sleep. when you explain how important having dreams even the dreams they do not remember and what does ram sleep to their memory and their lives, they surprised. Currently, offering combination therapy to stop substance misuse and getting over %97 postive results. I have been combining the Transcranial Magnetic Stimulation (TMS) and Mora Bioresonance Therapy with Cognitive Behavioural Therapy (CBT) within 2 weeks and I am achieving wonderful results.
Cosmos Healthcare & Beauty Ltd,
We are also accepting therapy bookings for our Central London, Harley Street address. Please give us a call.
PANIC ATTACKS, ANXIETY, DEPRESSION, BIPOLAR DISORDERS, ALCOHOL,
COCAINE, CANNABIS, PROBLEMATIC GAMBLING
Over the last few years I worked with variety of clients who suffers from panic attacks, anxiety, depression, bipolar disorders, alcohol, cannabis, cocaine and problematic gambling addiction. I also helped many teenagers who have low Self-Esteem, Social Anxiety and cultural issues in their education I believe being able to share understandable and simple Psychopharmacological information, explaining all pharmacokinetic and pharmacodynamic made a huge difference on their perspective. Something that they could not find easily over the internet was actually fascinating them and improve the trust for their practitioner.

Sharing deeper information, scientific facts and most importantly list of issues they have been facing during their usage explaining how we can change this together not only boost their self-confidence, as their addiction practitioner, they believe there is someone out there to help them and they are not alone.
RESEARCH SOFTWARE
ENGINEER & CBT THERAPIST LONDON
Aside from my academic experience I am a research software engineer. Putting these two sides of my professional background together I developed a mobile based iPhone application called The Alcohol Intoxication Monitor (AIM) for my Msc thesis. The AIM App uses smartphone technology with an integrated application for ecological momentary assessment (EMA) in a natural environment. The app is designed to incorporate the recording of alcohol consumption, BAC Level (blood alcohol concentration), coordinated Geographic Information System (GIS) to place drinking in location, time and recurrence and includes measures of subjective intoxication and mood state with a short version Profile of Mood States (POMS). The app generated interest when I gave a presentation at the Emerging Methods in Addiction Research Conference in June 2015.

I want to continue using my professional and academic interests to further explore brief interventions and harm-reduction and therapeutic treatment for drug and alcohol misuses through mobile apps or e-health programmes and further promote the use of mobile phone apps in addictions and health research. The present opportunity to be involved in the development of e-health programmes relevant to the Patient and Carer Participation theme, within the Biomedical Research Centre for Mental Health (BRC-MH) will help meet these aims.

As a Psychologist, I specialise in Cognitive Behavioural Therapy (CBT) Cognitive Behavioural Therapy is the treatment of choice for anxiety, depression, sex therapy, work related stress, sleeping problems, couples therapy as well as a wide range of issues. CBT is an evidence-based therapy, this means that our therapists are delivering effective treatments that are proven to work quickly and in the long term.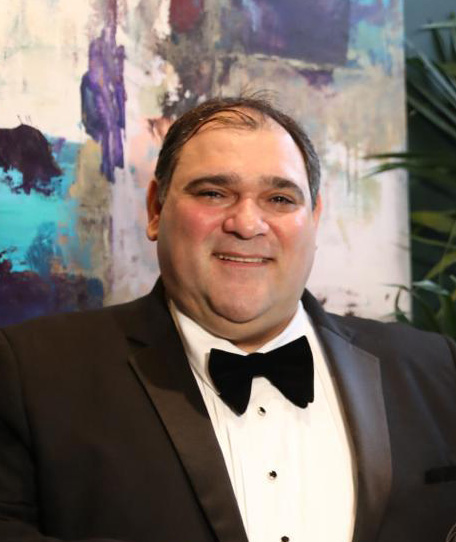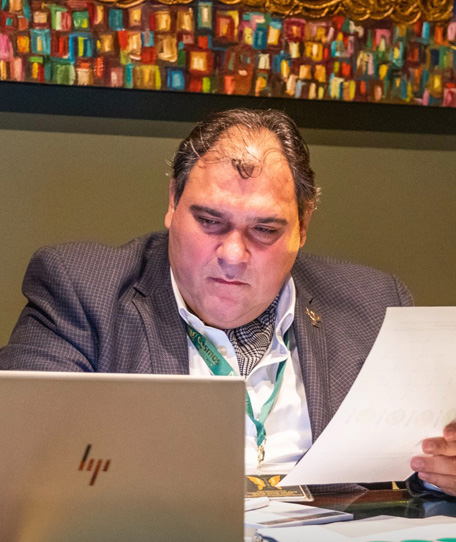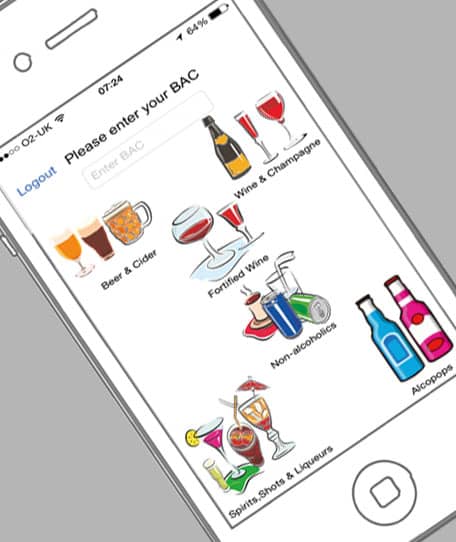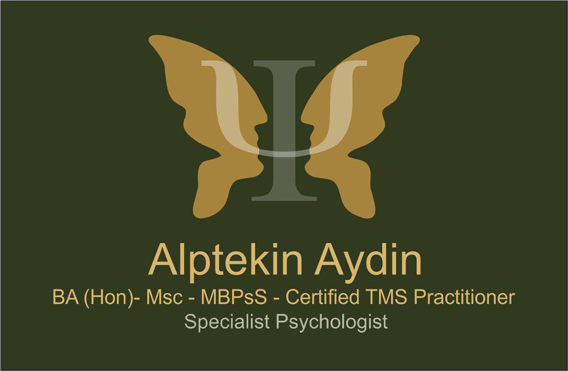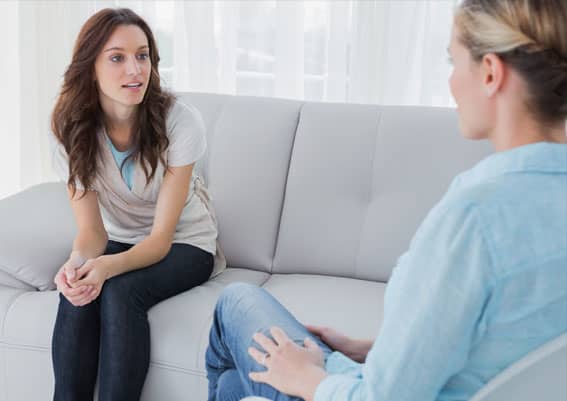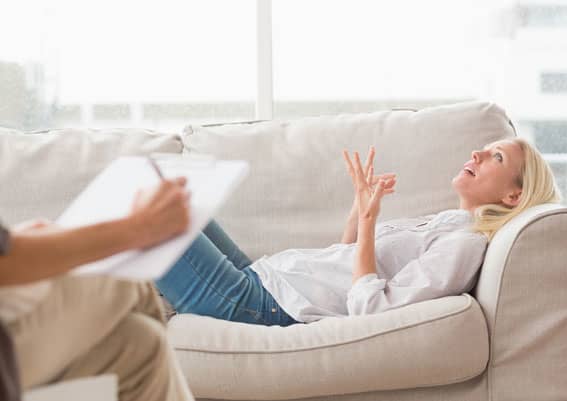 Some examples of the referral types we take on are:
Addiction therapies for substance misuse & Gambling
Smoking cessation
Relationship Counselling or Marriage Counselling
Post Traumatic Stress Disorder
Diagnose Autism spectrum disorder, ADHD and Learning Disorders
Depression and Anxiety
Suicidal thinking
Panic Attacks
Bereavement
Phobias
Trauma, Self Harm
Work Related Issues
Abuse
Medico Legal Reports
RESERVATIONS
If you feel you need to be seen urgently, please contact us before making any online booking otherwise please book & Pay your fees so we can arrange the most convenient time for you.

If you are unable to attend for a booked appointment, please remember to cancel with as much notice as possible so that the appointment can be offered to someone else. You can contact us via the website or by calling on 020 8243 8590 - 020 8144 9884
Contact Us
Cosmos Healthcare & Beauty Ltd,
We are also accepting therapy bookings for our Central London, Harley Street address. Please give us a call.